A YouTube clip of Yasmin

Biography

Yasmin grew up in the Washington D.C. area but moved to Europe to work as a professional dancer after graduating from college. She first appeared in an Algerian cabaret on the left bank of Paris called Al Djazair where she met San Francisco's beloved dancer Rababa. She was soon hired by "big time" nightclubs across the river on the Champs Elysees and starred for several years as the featured dancer in two famous clubs, Le Beirut and Le Yildizlar. There she worked with some of the most well-known Arabic stars and musicians of the time, such as Sabah, Walid Toufiq, Ahmed Adawia, Mohammad El Aizabi and Hassan Abou Saud. She then moved to London to work at The Omar Khayyam, the renowned club of Mona Said, where she worked with master percussionist, Khamis Henkesh. But the draw to work in Egypt was too great and she moved to Cairo after a year to follow her dream. She appeared for two years at The Auberge on the Sharia al Haram and at the Holiday Inn. The head of her orchestra was Sayed Henkesh, the well-known Egyptian musician who helped Karin Van Nieuwkerk with her research for A Trade Like Any Other. She enrolled in the American University of Cairo's Master's degree in Arabic and did research of her own on the Egyptian zar and other forms of Middle Eastern trance dancing.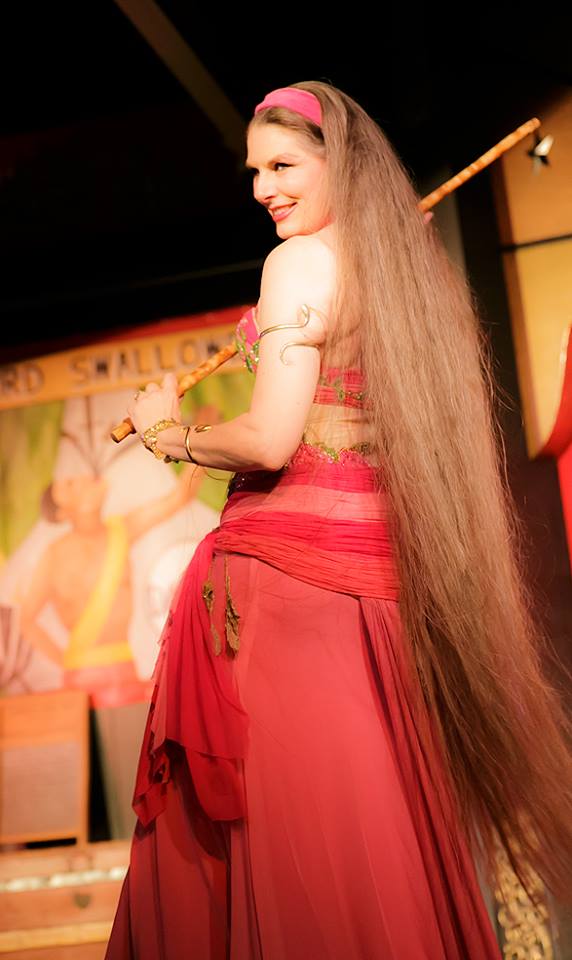 Yasmin moved back to the Washington DC area in the early 1990's and danced regularly at the Casablanca Restaurant in Alexandria, VA until 2001. She now teaches professional level classes for aspiring dancers at her private studio and lower level classes at Joy of Motion. In the fall of 2015 she hopes to open a dance studio of her own in downtown Bethesda.

In 2005 Yasmin contacted the Henkesh brothers in Egypt to release their traditional music on CD in the United States. Their music is now available through her Sands of Time Music label on Amazon.com and CDBaby.com, where it has received rave reviews. She is also working on a book about Middle Eastern trance dancing, Trance Dancing with the Jinn, for Llewellyn Worldwide, the oldest publisher of esoteric books in America, set to be released the end of 2016.