Turkish Dance

,

American Cabaret and Vintage Orientale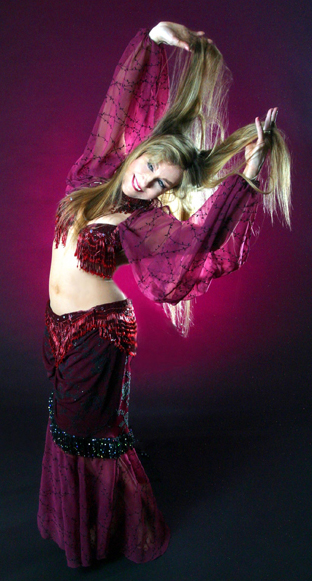 INTRODUCTION

There is a great deal of misinformation circulating about Turkish Oriental dance. Unfortunately there are people writing about it who have not seen it. Some people are teaching it or claiming to teach it who are not proficient. I am writing a book on the subject and I am making some instructional DVDs to follow the one that I made for IAMED. These projects are not yet done but I feel compelled to tell people about this dance form now while there is such a strong interest. Information and misinformation can gain credence when it is in print. The more that it is repeated, the more it is believed. So, without giving away my script and manuscript I will try to cover these bases in an abbreviated form. I have liberally borrowed excerpts from my manuscript "Turkish Oriental Dance in America - Past, Present and Future" and I want to thank Anahid Sofian and Morocco who granted me interviews for that manuscript. I also used some information from my article "A Comparison and Contrast Between Turkish and Egyptian Oriental dance." I want to thank Tayyar Akdeniz who has helped me with my research in innumerable ways, and I have borrowed some information from the manuscript that he and I are writing on Turkish dance. If you want to learn more about this dance, I heartily suggest that you study with Eva Cernik, Dalia Carella and Tayyar Akdeniz who are all on the workshop circuit in the United States and throughout the world. I also suggest that you attend the Folk Tours events both here, in Mexico and in Turkey where Turkish Oriental and Turkish Rromany dance are heavily represented along with Egyptian oriental dance and folk dance. I want to encourage you to support the Rromany (Gypsy) * cause which you can learn about from Voice of Roma in California. They are the backbone and great harbingers of this dance.
THE ORIGINS OF TURKISH ORIENTAL DANCE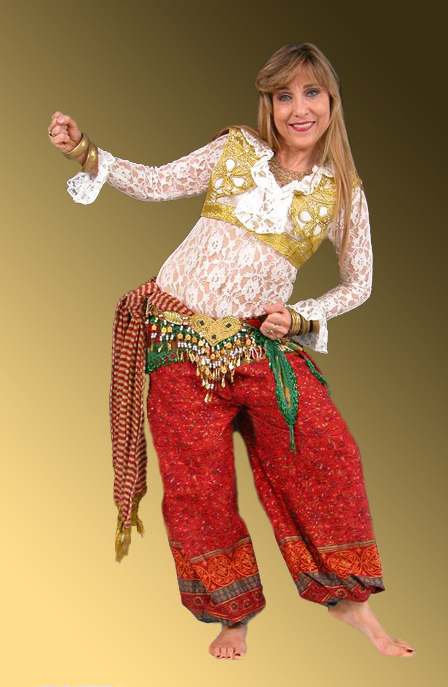 A BRIEF REVIEW OF THE FEATURES OF TURKISH ORIENTAL DANCE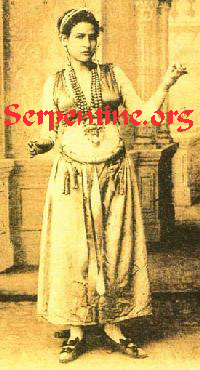 VINTAGE ORIENTALE DANCE ( AMERICAN CABARET) WHERE IT CAME FROM AND WHAT TO CALL IT


THE RIFT BETWEEN TURKISH ORIENTAL DANCE AND EGYPTIAN ORIENTAL DANCE
THIS ARTICLE HAS BEEN REMOVED BECAUSE OF PIRATING. iT WILL APPEAR IN ARTEMIS'S UPCOMING BOOK.
THE FEATURES OF THE VINTAGE ORIENTAL DANCE SHOW IN THE 1960S AND 1970S

HOW THE TURKISH STYLE OF DANCE WAS PRESERVED IN THE UNITED STATES