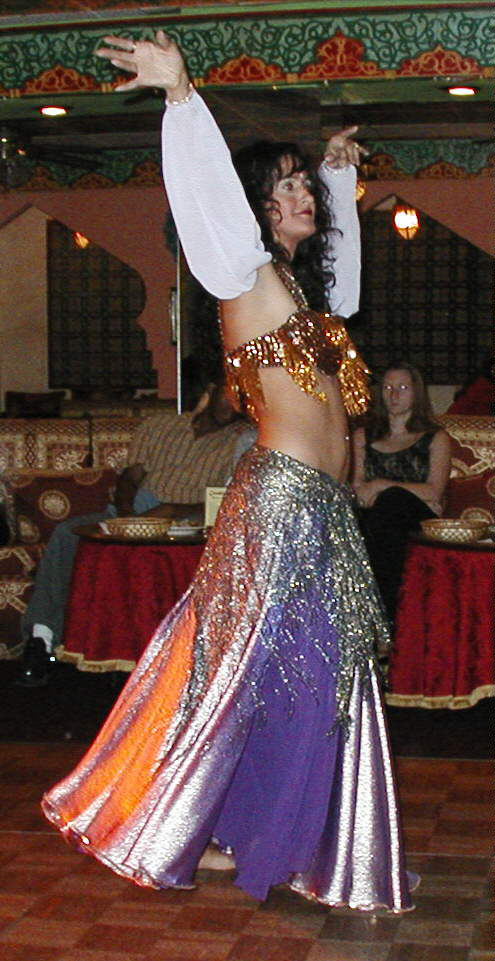 Viviana is an interesting dancer. She has developed her own way, which makes how she dances refreshing and unique. (Eleanor)
Viviana dances reguarly at Marrakesh, Sunday late show.
She has danced at Mem Sahib, Amers, Red Mapel, Fatimas, and Moe's resturant. As well as performing at "The Fabric of Life" at the Smithsonian Institute of African Art.